Teaser Tuesdays is a weekly bookish meme, hosted by MizB of Should Be Reading. Anyone can play along! Just do the following:
• Grab your current read
• Open to a random page
• Share two (2) "teaser" sentences from somewhere on that page
• BE CAREFUL NOT TO INCLUDE SPOILERS! (make sure that what you share doesn't give too much away! You don't want to ruin the book for others!)
• Share the title & author, too, so that other TT participants can add the book to their TBR Lists if they like your teasers!
My Teaser:
Quinn stared at him. Their breath still fogged in the air as if the heat in the house wasn't working.  Gooseflesh had sprung up along her forearm, and she shivered. "You want to tell me what just happened there?"
"Yeah.|" Nick turned his head to look at her. "That's the rest of my secret."
Page 33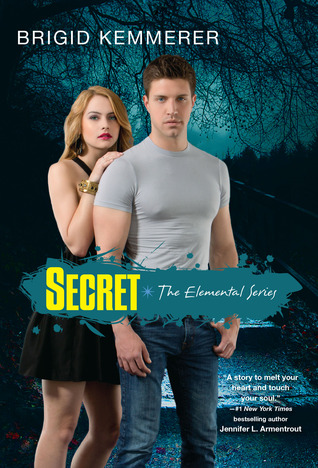 Secret (Elemental #4) by Brigid Kemmerer
OMG I'm so excited to read this!  I love this series.
PLEASE LEAVE A COMMENT with either the link to your own Teaser Tuesdays post, or share your 'teasers' in a comment here (if you don't have a blog). Thanks!
Teaser Tuesday is a meme hosted by Should Be Reading. Check out their blog!