• What are you currently reading?
• What did you recently finish reading?
• What do you think you'll read next?
My Answers: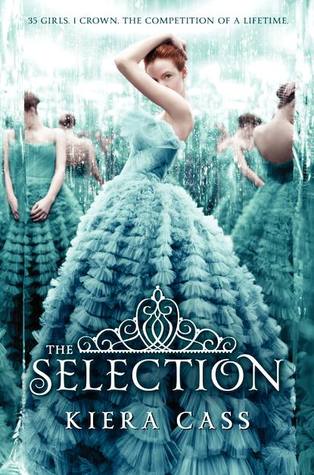 Recently Finished:  The Selection by Kiera Cass. I loved loved loved this book!  Can't believe I waited so long to read it.  Here is my review:
https://cynthiastacey.com/2014/07/04/the-selection-by-kiera-cass/
Currently Reading : .Taste of Darkness (Healer #3) by Maria Snyder.  I actually just finished this late last night.  OMG I love Maria Snyder, this was an awesome series.  I will post a review soon!
Up Next?
I am dying to read the rest of the Selection series, Elite (The Selection #2) by Kiera Cass, The One and the novelas that go with hte series.   I love this series and can't wait to read more. I don't own them yet though so who knows! 🙂
And as always you never know what little treasure will show up and DEMAND to be read.  Happy reading everyone.
PLEASE LEAVE A COMMENT with either the link to your own WWW Wednesdays post, or share your answers in a comment here (if you don't have a blog). Thanks! 
WWW Wednesday is a meme hosted by Should Be Reading. Check out their blog!